The Poet Books of Poems On His Works mail to

Chen Li
1.In Front of the Temple 2.Animal Lullaby 3.Rainstorm
4.Traveling in the Family 5.Microcosmos 6.The Edge of the Island
7.The Cat at the Mirror 8.New Poems 9.Microcosmos II [Related Links]
 
Translated by Chang Fen-ling et al.
---
Chen Li (1954- ) is one of the best representatives of contemporary Chinese poetry in Taiwan. A winner of many important prizes of poetry in his country, he has written more than ten books of poetry, and has translated, with his wife Chang Fen-ling, works of many prominent poets—such as Plath, Larkin, Heaney, Neruda, Paz, Szymborska—into Chinese. He subtly combines in his poetry the elements of Western modernism and postmodernism with the merits of Oriental poetics and the Chinese language. He is a poet who humbly and incessantly seeks to find balance between art and life, suffering and joy, dream and reality.
An English translation of his poems, Intimate Letters: Selected Poems of Chen Li, translated by Chang Fen-ling, was published in 1997 by Bookman Books in Taipei. In 1999, Chen Li was invited to the Rotterdam International Poetry Festival. A selection of his poems translated into Dutch by Silvia Marijnissen, De Rand Van Hat Eiland, was published by the Her Trage Vuur magazine in 2001. In 2004, he was invited to the Salon du livre de Paris, reading his poetry and having meetings with other Chinese writers from around the world. A bilingual (Chinese-French) edition of his poems, Les confins de l'île, translated into French by Marie Laureillard, was published by Tigre de Papier in France in 2009. A selection of his poems, 華麗島の边緣, translated into Japanese by Tetsuji Ueda (上田哲二) , was published by Shichosha (思潮社) in Japan in 2010. In 2012, he was invited to the Olympic poetry festival (Poetry Parnassus) in London as the poet representing Taiwan (Chinese Taipei). In 2014, he was invited to participate in the International Writing Program at the University of Iowa. Chang Fen-ling's English translation of his new and selected poems The Edge of the Island was published in 2014 by Bookman Books in Taipei. In 2017, a new French edition of his poems translated by Marie Laureillard, Cartes postales pour Messiaen, was published by Editions Circé in France. In 2019, a Korean translation of his poems by Dr. Sang-Ho Kim (金尙浩) , 섬나라 대만 (Island / Nation) , was published by Gold Egg Publishing Co. in Seoul, and a Spanish translation of his poems, Chen Li: Antología poética, translated by Rachid Lamarti & Yu-Chin Li, was published by Bookman Books in Taipei.
One of his best-known poems is "A War Symphony," an amazing visual poem with sound and sense.
*
"Chen Li is one of the most innovative and exciting poets writing in Chinese today. Ranging from the intensely lyrical to social satire, his work bears witness to the historical changes that have transformed contemporary Taiwan on the one hand, and to the poet's exuberant spirit of experimentation on the other. Chen Li's poetry not only epitomizes Taiwan's bitter-sweet quest for cultural identity, but, above all, it is an eloquent testament to the felicitous union of the personal and the political, artistic avant-gardism and literature of conscience." —Michelle Yeh, University of California, Davis


"
...p
oetry
...,
a self-suf
f
icient world of beauty
and order that is magical. It is precisely this magic in language and form that
characterizes
Chen Li's poetry

.
"
War Symphony"
is a powerful antiwar poem that uses both typography and the shapes
and sounds of four characters to represent the beginning, middle, and end of
war. The poem moves from soldiers marching off in magnificent formation
to the breakup of the formation as soldiers are maimed and killed on the
battlefield, to the return of formation, this time in row after row of graves.
Another of his concrete poems,
"
A Lesson in Ventriloquy
,
" uses
contrasts in typography and sound to create the effect of strangeness and
imbalance, which connotes the lopsided relationship between marginalized
Taiwan and powerful China.
" —from
The Cambridge History of Chinese Literature
,
Vol.
2
"(Chen Li's) poetic practice opens up a wider, more complex perspective on work with the Chinese script and thus on linguistic difference in general. Chen Li invokes Chineseness to point to the material and medial specificity of his poetic experiments. At the same time his poems effectively open up the category of Chineseness to include its margins." —from The Oxford Handbook of Modern Chinese Literatures
 
"...perhaps my greatest appreciation for Chen Li's poetics arises from the fact that he supplies richly textured evocations of domestic life as the grounding for sophisticated readings in sexual and other sorts of politics... I wait impatiently for more translations." —from Janet Charman: "A Reading of Intimate Letters"
• Chen Li: "Two Poems: 'I Run into Monet in Monet's Gardens,' and 'Rivers North of the Future' " (Chinese Literature Today, Vol. 8 - Issue 1, 2019) [translated by Elaine Wong]
• Chen Li: "Three Poems by Chen Li: 'Self-Study,' 'The Universe in Six Faces,' and 'Man—Slow' " (pp.48-61, Issue 49, Berkeley Poetry Review, 2019) [translated by Elaine Wong]
• Chen Li: "Three Poems by Chen Li: 'Ariettas,' 'Memorandum of A Forgotten Comforter,' and 'Rio de Ouro, 1500' " (pp.30-37, Double Issue 26.1, METAMORPHOSES, 2018) [translated by Elaine Wong]
• Chen Li: "from Twelve Dynasties: Six Poems" (Chicago Review, Isuue 60:04/61:01, 2017) [translated by Elaine Wong]
• Chen Li: "Summer Song: Six Poems" (Asymptote, July 2017) [translated by Elaine Wong]
• Chen Li: "A Lesson in Translation" (Lunch Ticket Summer/Fall, 2017) [translated by Elaine Wong]
• Chen Li: "Autumn Song" (The Taipei Chinese Pen No.179, Winter 2016) [translated by Elaine Wong]
• Chen Li: "Five Rings" with commentary (Transference Vol. 4, Fall 2016) [translated by Elaine Wong]
• Chen Li: "White Deer: Four Columns" (Reunion: The Dallas Review Volume 6, 2016) [translated by Elaine Wong]
• Chen Li: "Fantaisie Impromptu" (The Massachusetts Review, The Music Issue, 2016) [translated by Ting Wang]
• Chen Li: Three Lyric Essays (Denver Quarterly, Vol. 51, No.1, 2016) [translated by Ting Wang]
• Chen Li: "I Catch Sight of Many Chaplins on the Street" (The Iowa Review, Volume 46, Issue 2, Fall 2016) [translated by Ting Wang]
• Chen Li: "Voice Clocks" (InTranslation, February 2016) [translated by Ting Wang]
• Chen Li: "Four Dramatic Monologues" (Exchanges Literary Journal, Winter 2016) [translated by Elaine Wong]
• Chen Li: "Five Seasons: An Excerpt" (International Poetry Review Vol. XLI, No.1, Fall 2015) [translated by Elaine Wong]
• Chen Li: "Baudelaire Street" & "Mushan's Blacksmith Shop" (Asymptote, Oct 2015) [translated by Ting Wang]
• Chen Li: "The Edge of the Island" (International Gallerie, Issue 36: Vol. 18 - No.1, 2015) [translated by Chang Fen-ling]
• Chen Li: "Huilan, 1820," "Karenko Town, 1939" & "Hualien" (The Taipei Chinese Pen No.174, Autumn 2015) [translated by Elaine Wong]
• Chen Li: "Song of the Island" (Modern Poetry in Translation, Summer 2015) [translated by Elaine Wong]
• Chen Li: "Rhapsody in Black and White" (Beltway Poetry Quarterly, July 2015) [translated by Ting Wang]
• Chen Li: "Traveler" (Your Impossible Voice #8, Summer 2015) [translated by Ting Wang]
• Chen Li: Four Poems (Driftless Review: Issue 4.0, 2015) [translated by Chang Fen-ling]
→ "The Lover of the Magician's Wife" / "A Vending Machine for Nostalgic Nihilists"/ "Kubla Khan"/ "The North"
• Chen Li: Eleven Poems (PDF from International Writing Program at University of Iowa, 2014) [translated by Chang Fen-ling]
• Chen Li: "Dancers of Delphi" (Modern Poetry in Translation: Series 3 No. 17, 2012) [translated by Chang Fen-ling]
• Janet Charman: A Reading of Intimate Letters, Selected Poems of Chen Li (Mascara, May 2011)
• Chen Li: Two Prose Poems (Mascara, October 2011) [translated by Chang Fen-ling] → "Black Sheep"/ "The Tongue"
• Chen Li: "Traveling Between Languages" (in Chinese Writers on Writing, Trinity University Press, 2010)
• Chen Li: "Traveling Between Languages" (excerpt) (Poetry Magazine, March 2010)
• Chen Li: Two Poems (World Literature Today, January 2010) [translated by Michelle Yeh] → "Adagio" / "Work"
• Chen Li: "War Symphony" (in Literature: Craft and Voice, McGraw-Hill, 2009) → Notes / Analysis
• Chen Li: Two Poems (Zoland Poetry No 3, 2009) [translated by Arthur Sze] → "Tango for the Jealous"/ "Little Deaths"
• Chen Li: "War Symphony" (in Language for a New Century, W. W. Norton, 2008)
• Chen Li: Three Poems (Fascicle, Issue 3: Poets of Taiwan, Winter '06-'07) [translated by Chang Fen-ling]
→ "Green Onions" / "An Open Cage"/ "A War Symphony"
• Shin Yu Pai: Interview with Chen Li (Fascicle, Issue 3: Poets of Taiwan, Winter '06-'07)
• Chen Li: Three Poems (The Drunken Boat, Spring/Summer 2006) [translated by Chang Fen-ling]
→ "Animal Lullaby" / "Traveling in the Family" / "The Ropewalker"
• Chen Li: Two Poems (Words Without Borders, May 2004) [translated by Chang Fen-ling] → "Furniture Music"/ "On the Island"
• Chen Li: Four Poems (Manoa, Volume 15, No.1, 2003) [translated by Simon Patton]
→ "In the Out-Of-The-Way Corners of Our Lives" (P.154 / P.155 / P.156) /
"Kubla Khan" ( P.156) / "Foil Carton"( P.157) / "Butterfly-Mad" (P.157)
• Chen Li: Sixteen Poems in Frontier Taiwan: An Anthology of Modern Chinese Poetry (Columbia University Press, 2001)
[translated by Chang Fen-ling & Michelle Yeh] with seven pages' discussion of his work (pp.45-51) in the Introduction
→ "A Lesson in Ventriloquy" (P.47), "The Lover of the Magician's Wife" (P. 351),
"The Love Song of Buffet the Clown" (PP. 351-352), "In a City Alarmed by a Series of Earthquakes" (P. 353),
"Listening to Winterreise on a Spring Night" (PP. 353-354), "The River of Shadows" (PP. 354-355),
"The Edge of the Island" (PP. 355-356), "Microcosmos"(PP. 356-357), "Autumn Song"(PP. 357-358),
"The War Symphony" (PP. 358-359), "Formosa, 1661" (PP. 360-361), "Dialogue" (P. 362),
"Butterfly Air" (PP. 363-364), "Tunnel" (P. 364), "On the Island" (PP. 364-367), "Composition" (PP. 367-368)
 
---

[1] From
In Front of the Temple
(1974-75)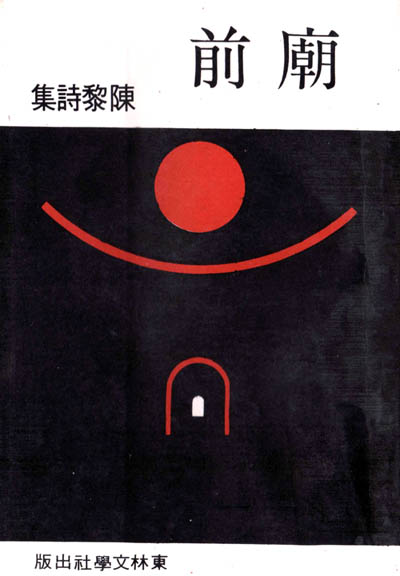 •My Mistress •An Impression of the Sea
•How I Photographed for Playboy

[2] From
Animal Lullaby
(1976-80)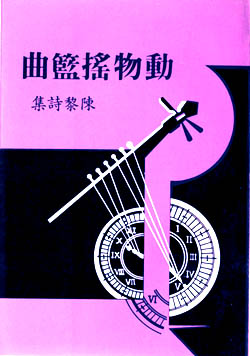 •The Lover of the Magician's Wife •Footprints in the Snow •Dancers of Delphi
•A Handbook to Prisoners •A House •Our Ventriloquist Who Is Good at Jugglery
•Among School Children •The Dancer in the Kitchen •A Sudden Shower
•In a City Alarmed by a Series of Earthquakes •In the Poorest County of Ours
•The Love Song of Buffet the Clown •A Love Poem
•Love Song •Animal Lullaby •The Seaside Classroom
•Sending a Cancer Patient Home in the Evening by Way of Suao-Hua Highway
[3] From
Rainstorm
(1980-89)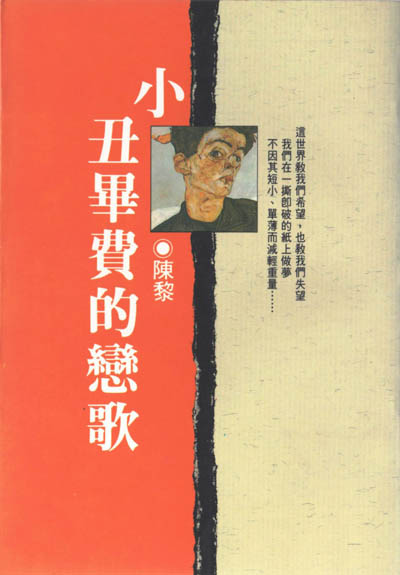 •Song of Big Wind •Rainstorm •February •Autocracy
•Imitation of Atayal Folk Song: Passion / The House /
The World / The Moonbeam in the Valley
•Merry-Go-Round •A Prayer for My Daughter •Green Onions
•Buffalo •Street Mirror •The Distant Mountain
•Shadow Fighters •Listening to Winterreise on a Spring Night
•Taroko Gorge, 1989 •The Last Wang Mu-Qi
[4] From
Traveling in the Family
(1989-93)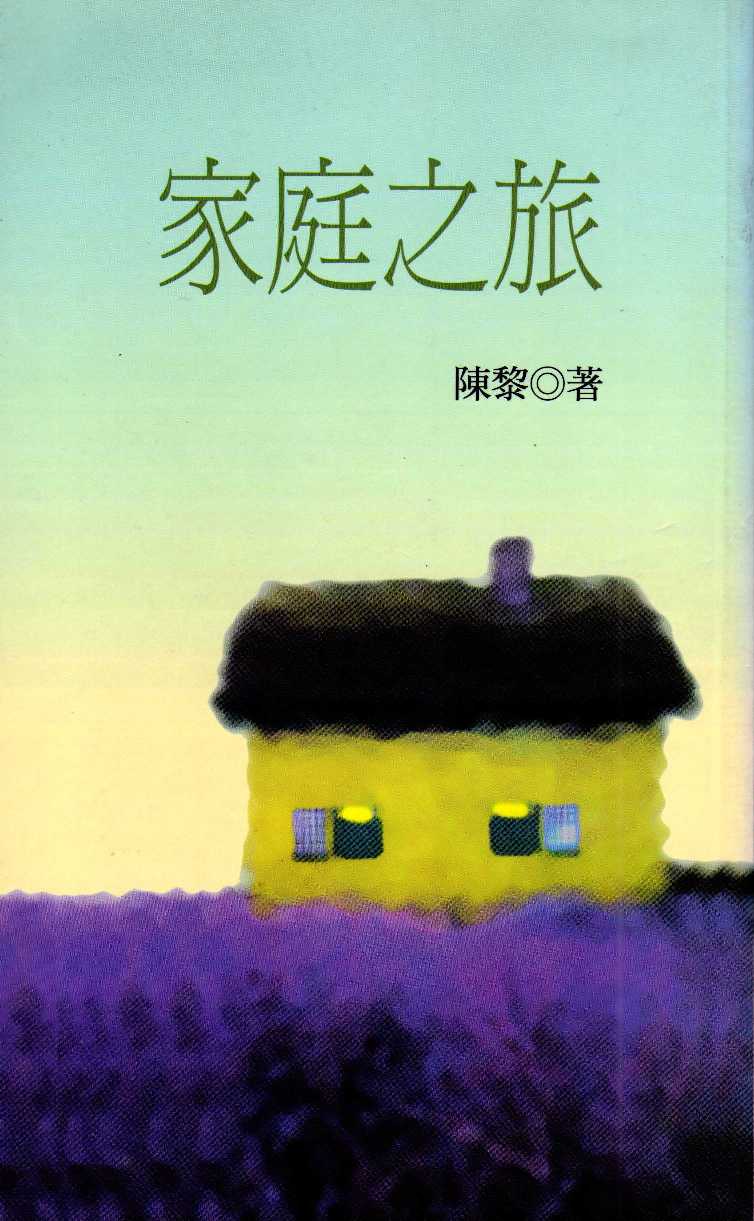 •Traveling in the Family: Traveling in the Family / Stairs
/ The Shoes / The Garden / A Rider's Song
•An Intimate Letter •The Wall •An Encounter •Spring •The Bladder
•Mass Rapid Transportation System •A Vending Machine for Nostalgic Nihilists
•The River of Shadows •The Magician •Postcards for Messiaen
•An Open Cage •Souvenir-Photo: Statues of the Bunun
•The Edge of the Island •A Dog Barking at the Moon
[5]

From
Microcosmos
(1993)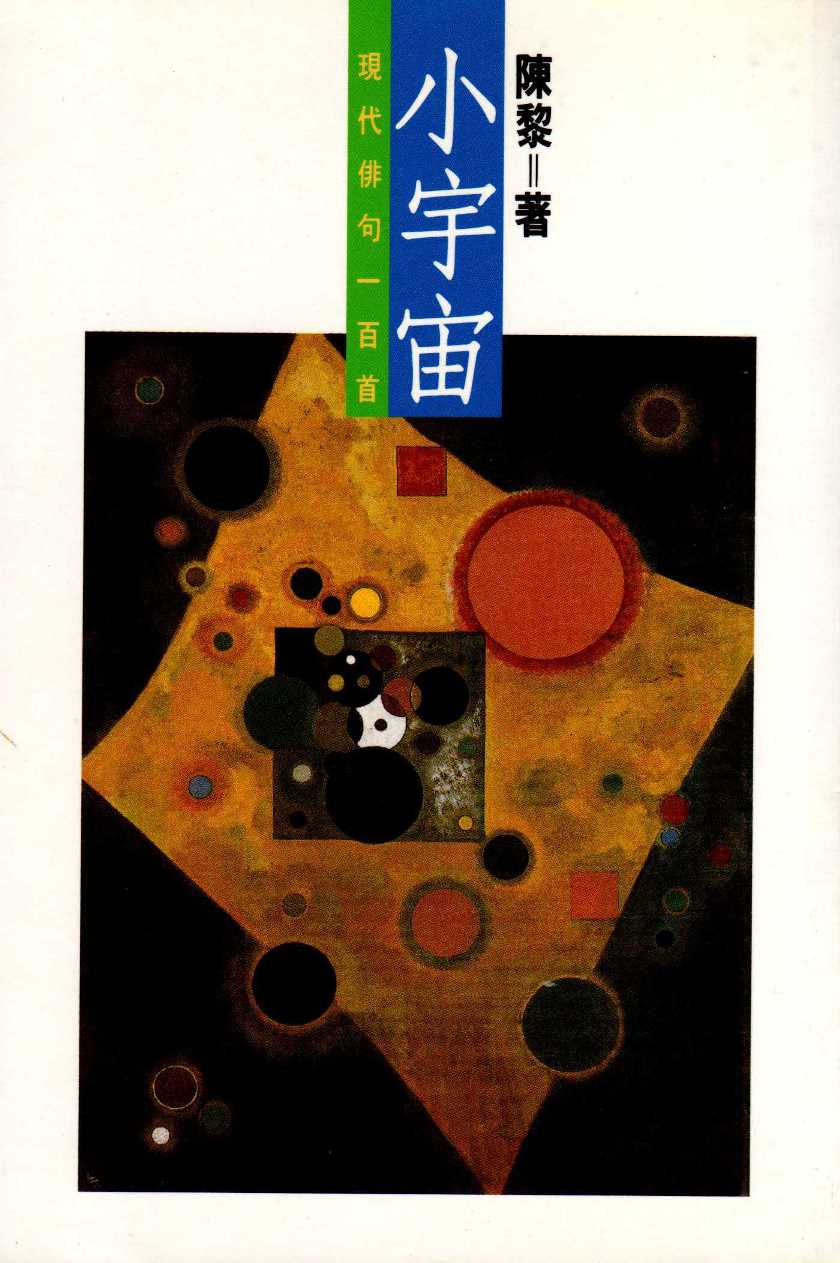 [6] From
The Edge of the Island
(1993-95)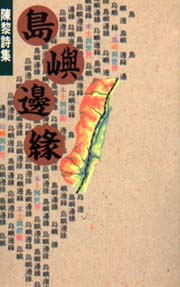 •A Cup of Tea •Autumn Song •The Olympic •Morning Blue •Nocturnal Fish
•Floating in the Air •English Class •A Lesson in Ventriloquy •A Weightlifting Lesson
•A War Symphony •Three Poems in Search of the Composers/Singer
•
A Love Poem Keyed in with Wrong Words Because of Sleepiness
•The Ropewalker •The Image Hunter •Furniture Music
•A Prayer of Gears •The Autumn Wind Blows •Formosa, 1661


[7] From
The Cat at the Mirror
(1996-98)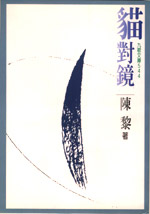 •Tango for the Jealous •Butterfly Air •The Cat at the Mirror
•Nightsong •Tunnel •Dialogue •Black Sheep
•Evening Breeze •Comb •Composition
•Gliding Exercises •Music •Sonnets •On the Island
[8]
New Poems
(1999-2014)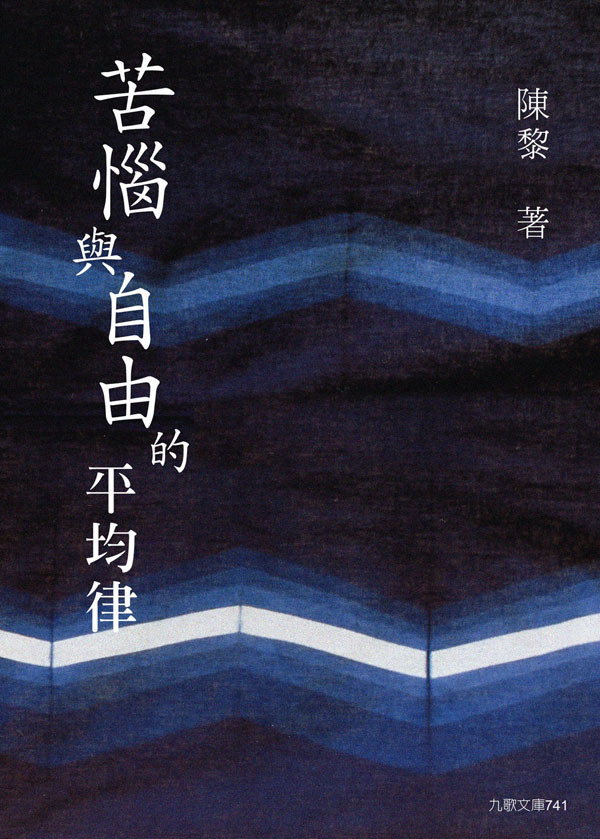 •In the Corners of Our Lives •Aria on the Coast •Kubla Khan (Chang) + (Patton)
•Foil Carton •Photo of Egyptian Scenery in the Dream of a Fire Department Captain
•Reading Huang Ting-Jian at the Turn of the Century •Wooden Fish Ballad
•Butterfly-Mad •Little Deaths •The Tongue •On the Train, Tied Up in Two Knots
•Night Song •Autumn Sonata •A Cappella •On the Island—based on Yami myths
•Poem Gained in Dream at a Hotel in Winter •Light Cavalier •Adagio •Work
•Song of the Insomnia Girl •Song of the Somnambulist Girl •Slow City
•Typhoons •White •Sinckan, 1660 •The Guts of the Tribe •Pian Piann
•18 Touchess •Pilgrim •Saint Antony Preaching to the Fish
•Saint in the Kitchen •Beijing •Hialien

[9] From
Microcosmos II
(2005-2006)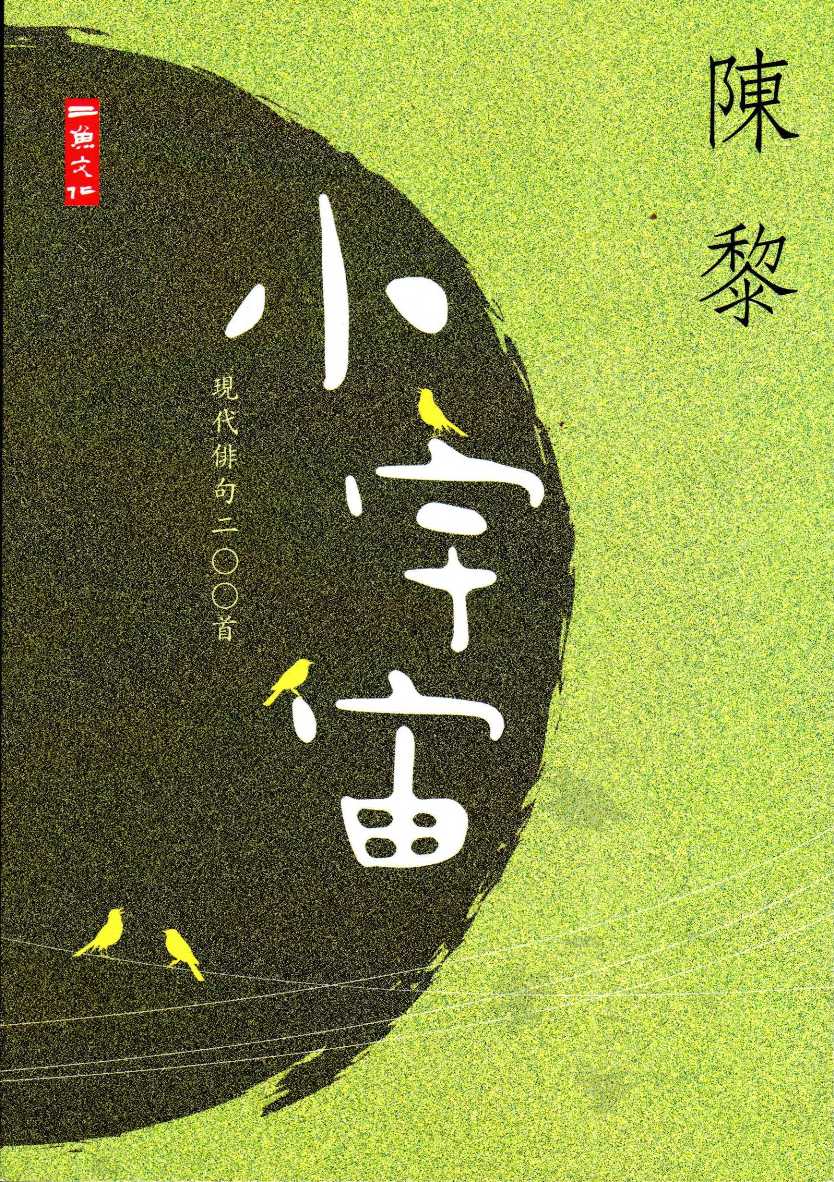 ---
Books of Poems by Chen Li
1.In Front of the Temple 2.Animal Lullaby
3.Rainstorm 4.Traveling in the Family 5.Microcosmos
6.The Edge of the Island 7.The Cat at the Mirror

Introduction to Chen Li's Poetry
by Chang Fen-ling